Pelvic Pain and Incontinence...A Growing Concern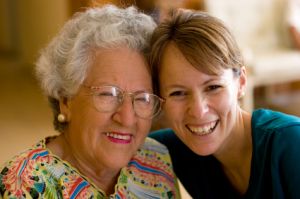 Initial studies funded by the National Institute of Health reported that almost 20% of American women have suffered from chronic vaginal pain and 40% of these women never sought treatment. Another study showed one in four women ages 30-59 have experienced some form of urinary incontinence. Men also suffer from pelvic pain, erectile dysfunction and incontinence due to prostate problems, abdominal surgeries or pelvic floor muscle weakness. But unfortunately most don't talk about it with their health care professionals. These problems are not normal, no matter what your age! 
Our
specialized treatments
can help eliminate the following problems for Men and Women:
Abdominal Pain
Constipation
Fecal Incontinence
Genital Pain
Hip Pain and/or Bursitis
Interstitial Cystitis/Painful Bladder Syndrome
Low Back Pain
Menstrual Pain/Endometriosis
Muscle Weakness and/or Imbalance
Low Back Pain
Muscle Weakness or Imbalance

Painful Intercourse
Pelvic Pain
Pelvic Fractures/Traumas
Post Radiation Pain and Restrictions
Post Prostatectomy Pain
Pre/Post Natal Pain
Pudendal Nerve Pain/Vulvodynia
Sacro-Coccygeal Dysfunction
Urinary Incontinence (Urgency, Stress)
We utilize the following techniques:
Joint Mobilization & Muscle Energy Techniques
Mobilization of the Viscera and Soft Tissue
Modalities for Pain and/or Relaxation
Myofascial Release (MFR) and Trigger Point Release

Neuromuscular Re-education via Pelvic Floor and Pilates Exercises
Postural Awareness and Alignment Training
Specialized Home Exercise Programs
Surface EMG Biofeedback
If you suffer from any of these problems our therapy can help.
Call to schedule a FREE Consultation.
Call today: 530.877.7744