Wellness Services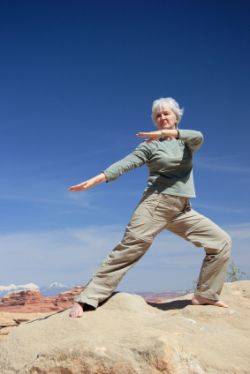 AfterCare Wellness Program:
We offer our popular AfterCare Wellness Program for those who have "graduated" from their course of physical therapy.
Once a patient is discharged from our therapy services, they have the opportunity to participate in this program. Many people take advantage of this low cost program, not only because they feel comfortable in our environment and they know the staff members but also because we know each person's medical history and can monitor their progress much more closely than at a community gym.
Like a gym membership, people come in and exercise on their own during our 8 a.m.-6 p.m. business hours Monday-Friday.
There is no contract or initiation fee.  We charge an affordable monthly fee for this program.  However, one must have been a patient at our facility to take advantage of this program.
For more information please call 877.7744
Pilates Mat Classes:
Pilates can benefit people of all body types, fitness levels and ages. With its low impact exercises and emphasis on core strengthening, Pilates is good for every-body, throughout the life cycle. Utilizing the principles of breathing, concentration, coordination, flexibility, strength, and alignment, Pilates integrates the mind and body to improve ones body awareness, posture, balance and greater sense of well being.
We are fortunate to have a certified Pilates instructor who teaches specialized mat classes. Lisa Flores, CPI, has been teaching Pilates since 2003. She is an excellent instructor with a wonderful teaching style.  She offers Therapeutic Pilates classes for beginners and an Intermediate Pilates class for those with more Pilates experience.
For more information about our class dates and times, please call 530.877.7744.